BPA Free Baby Silicone Beads Wholesale | Melikey
Product Detail
Video
Product Tags
Buy custom baby teething toys from Melikey at wholesale prices! Not only can you customize the design, but you can also customize the color and packaging. We can provide packaging design service for you and provide customized packaging. No matter which design you choose, our design team will build it for you and provide you with the best and professional advice.
If you need design-related help, we can also help you for free.
bpa free food grade silicone beads
Description of silicone round beads
1.Baby eco friendly silicone teething beads wholesale.100% Non Toxic, BPA Free, Lead Free, Cadmium Free, Phthalates Free, PVC Free.
2.Silicone teething beads bulk. Compliance with FDA, AS/NZS, ISO8124, LFGB, CPSIA, ASTM F963, EN71, CE.
3.Our silicone beads for teething customize your favorite jewelry, necklaces, bottle pendants, pacifier clips and baby toy silicone teether. The soft feel silicone helps soothe little aching gums. Out to lunch with friends and find your little one getting restless? Entertain them with your necklace, bangle or bracelet for the perfect distraction.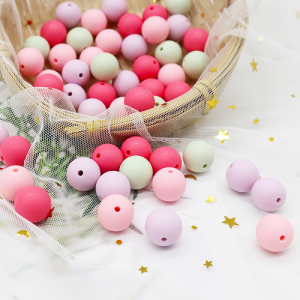 Our babies deserve the best baby safe beads, which is why our baby safe silicone beads are made with 100% FDA approved food grade silicone and third party tested to ensure they are free of: BPA, lead, PVC, Mercury, phthalates and cadmium.
All beads are sold separately.
Meets CPSC safety requirements
safe information.
We do our best to quality check all beads and accessories before sending silicone baby beads to you. Please note that small parts may present a choking hazard, and any product made with our beads and accessories, or the beads themselves, should always be used with caution and under strict adult supervision. Never leave children and infants unsupervised when using these products. It is very important to regularly inspect the product for any wear and discard any items that show signs of damage.
Images for silicone beads in bulk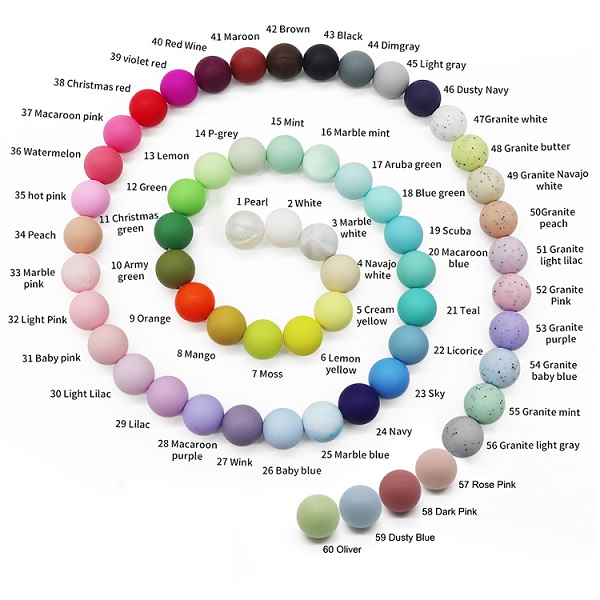 bpa free silicone teething beads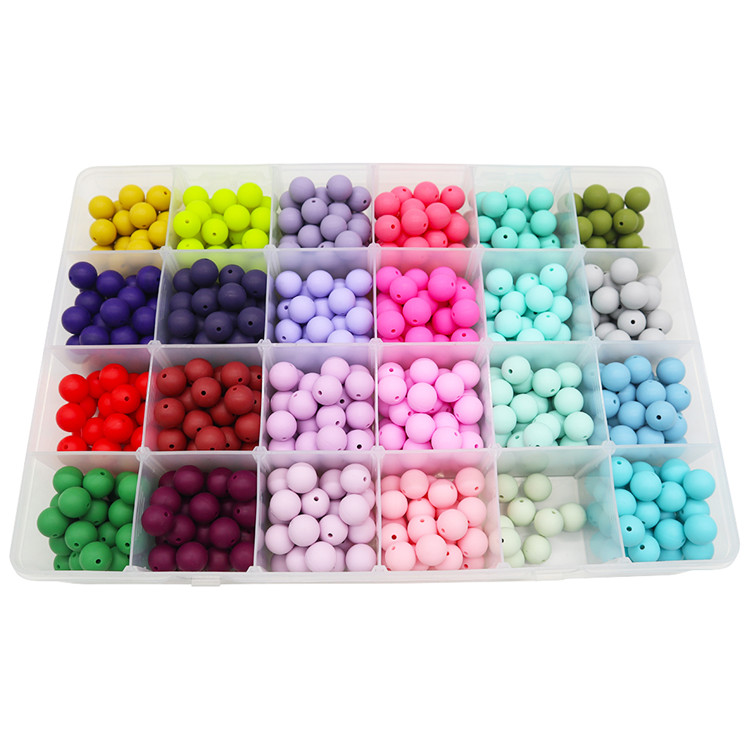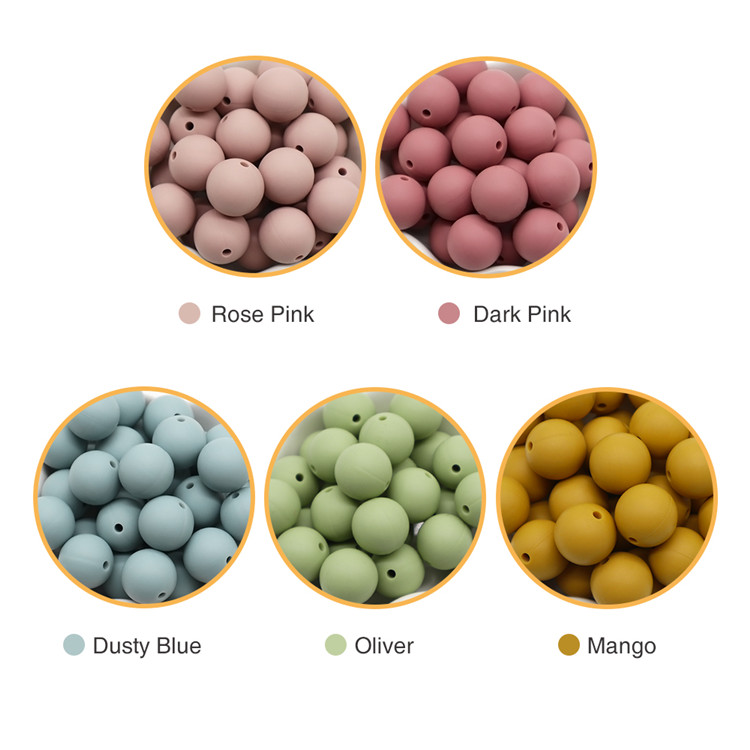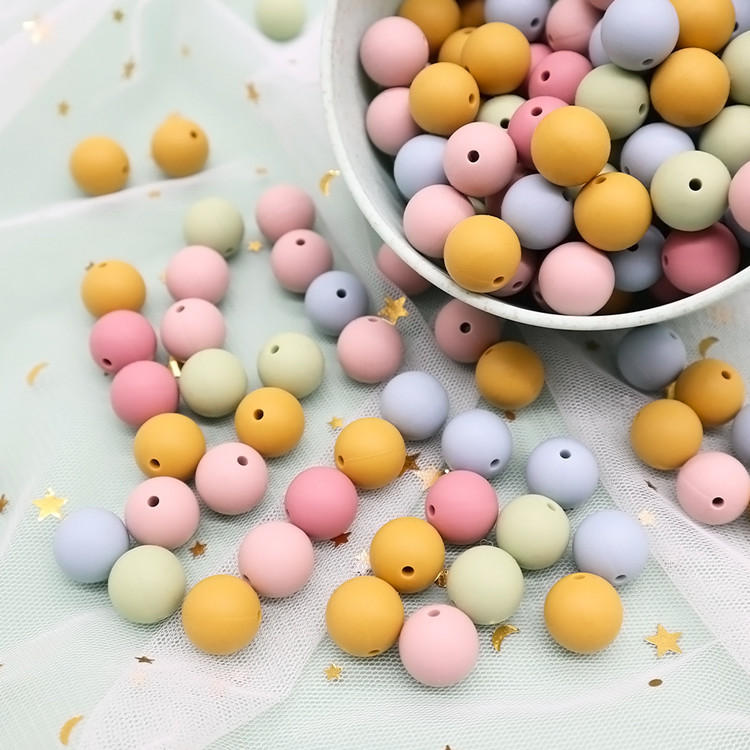 silicone teething beads bulk
where can i buy silicone beads
You can buy cheap silicone beads in Melikey. Melikey wholesale teething beads for 10 years. We have rich experience in bulk silicone beads. We are a silicone bead wholesale factory. Our wholesale silicone beads are made of 100% food grade silicone, bpa free beads wholesale. We not only silicone beads bulk but also silicone beads for keychains bulk.
Melikey support to custom silicone beads. We bulk teething beads for various shapes and colors. We have professional R&D team and will help you design personalized silicone beads.
Types of Baby Teething Toys
---
---